In his debut show, Monki mixes double pole acrobatics with video, spoken word, live music and a dash of madness.
Not Somewhere Else is an intimate but raw solo show. We get to know Monki in his chaotic but intriguing world. Through sometimes funny, sometimes touching moments we learn to identify with this peculiar character and understand his frustrations and fears about the way we live together.
The jury of the Amsterdam Fringe Festival about Not Somewhere Else:
"The jury was impressed by Not Somewhere Else and gladly gives the show an honorable mention. The performance shows good circus qualities but also actually tells a story and thus breaks circus and theater traditions. The different media (including the television screens, video recordings and music) worked well together and allowed the story to be told and the jury to be touched by it."
concept, performance: Monki
outside eye: Valia Beauvieux
end direction: Dick Hauser
musical development: Wojtek Maximon Gasiorowski
video assistance: Double Take Cinematic Circus
character assistence: Lisa Lou
light: Arnold Schut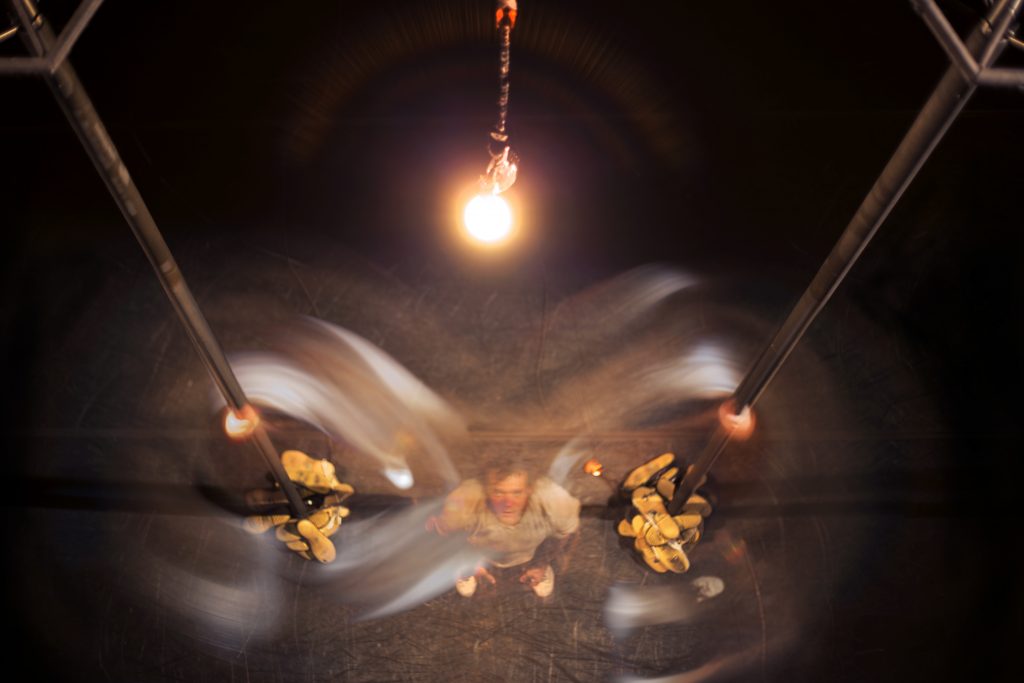 Contact monki@monkibusiness.nl for booking and other info.
special thanks to: 70 lovely Voordekunst sponsors, Amsterdams Fonds Voor de Kunsten, Olland Buisman Stichting, VSB Fonds, Bank Giro Loterij Fonds, Circunstruction, Korzo, TENT Circustheater producties, Mister Motley Magazine, Plus Petit Cirque du Monde, Cirqueon, Monki's parents